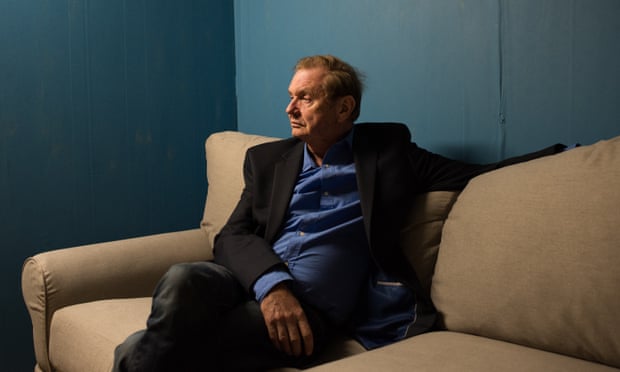 On a chilly morning in December 1988, computer analyst Jack Barsky embarked on his usual morning commute to his office on Madison Avenue in Manhattan, leaving his wife and baby daughter at home in Queens. As he entered the subway, he caught sight of something startling: a daub of red paint on a metal beam. Barsky had looked for it every morning for years; it meant he had a life-changing decision to make, and fast.
Barsky knew the drill. The red paint was a warning that he was in immediate danger, that he should hurry to collect cash and emergency documents from a prearranged drop site. From there, he would cross the border into Canada and contact the Soviet consulate in Toronto. Arrangements would be made for him to leave the country. He would cease to be Jack Barsky. The American identity he had inhabited for a decade would evaporate and he would return to his former life: that of Albrecht Dittrich, a chemist and KGB agent, with a wife and seven-year-old son waiting patiently for him in East Germany.
Barsky thought of his American daughter, Chelsea: could he really leave her? And, if he didn't, how long could he evade both the KGB and US counterintelligence?
***
On an unseasonably warm January afternoon in Atlanta, Georgia, Barsky strides into my hotel and gives me a firm handshake. Now 67, he has lived a more or less ordinary life for the past three decades. But the years spent undercover were hard on him and the people close to him. Only recently has he been able to come clean about his past. His late coming out has provided an overwhelming sense of release, Barsky says. "All those years, I had a little man up here," he says, pointing to the sandy hair swept across his scalp in a side parting. "He would constantly watch what I was saying, and stop me from going into certain territory. And then the little man got killed off, and it was like an explosion." These days, he is a garrulous conversationalist who requires little prodding.
Barsky's story is a timely reminder of the immense resources the Russians were willing to expend during the cold war in their bid to embed agents in enemy territory. Hacking was not an option, and casual travel between Moscow and the west was much harder. "As I'm talking about this stuff, it feels unreal," he says of his convoluted journey from East Germany to the US. "It feels as if it wasn't me. But it was."
Albrecht Dittrich was born in 1949, in a small East German town close to the Polish border. His father was a schoolteacher and a devoted Marxist-Leninist, his mother he describes as an intelligent woman who did not hug him enough. "She sent me away to boarding school when I was 14, and I never missed her." Soon after, his parents divorced and he lost touch with his father...
https://www.theguardian.com/world/2017/feb/11/thought-smarter-everybody-kgb-spy-jack-barsky