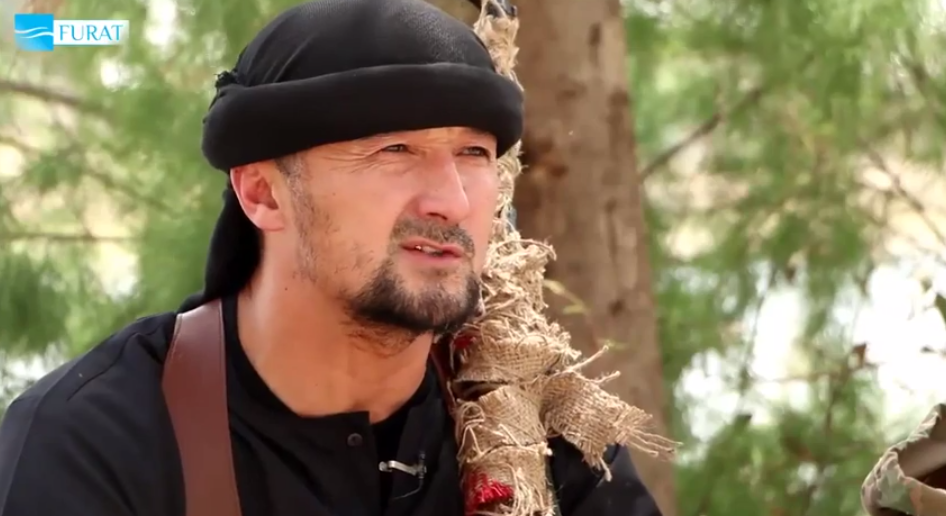 Gulmurod Khalimov
Birth name Gulmurod Khalimov
Born April 14, 1975 (age 41)
Varzob, Tajik SSR, Soviet Union
Allegiance
Tajikistan (unkown–2015)

Islamic State of Iraq and the Levant (2015–present)
Service/branch Ministry of Internal Affairs
Rank Lieutenant colonel (Tajikistan)
Commands held OMON
Lieutenant-Colonel
Gulmurod Salimovich Khalimov is a
Tajiki
man who was commander of
Tajikistan
's
Interior Ministry
OMON
police special forces and is now a leader in the
Islamic State
.
[1]
[2]
[3]
History[edit]
He was born 14 May 1975 in
Varzob
,
Tajikistan
, then part of the
Soviet Union
.
[4]
US training[edit]
From 2003 to 2014, Khalimov participated in five counterterrorism training courses in the
United States
and in
Tajikistan
, through the
United States Department of State
's Diplomatic Security/Anti-Terrorism Assistance program.
[5]
Islamic State[
edit
]
He disappeared in late April 2015, and surfaced May 28, 2015 in an Islamic State video.
[6]
Tajik reaction[
edit
]
Tajik Prosecutor-General Manuchehr Makhmudzod announced on May 29, 2015 that a probe had been opened into Halimov's activities. The Prosecutor-General's Office said on June 3 that Colonel Gulmuro Halimov is wanted for crimes including high treason and illegal participation in military actions abroad. "Acting for mercenary means, he joined the international terrorist organization calling itself Islamic State," the statement said.
[7]
[8]