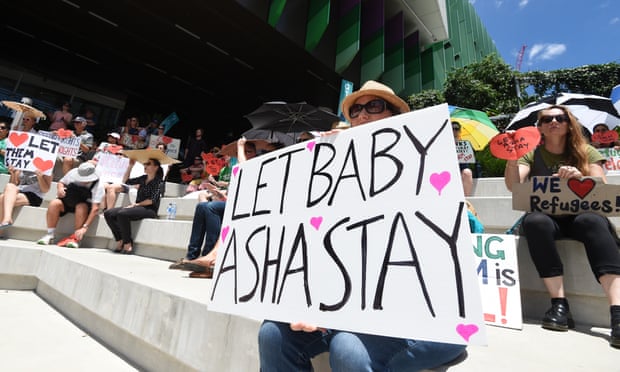 (CNN) The baby at the heart of an immigration dispute in Australia continues to receive medical treatment under the watchful eyes of security guards at a hospital in the country where she was born -- but has been denied citizenship.
"She's effectively in detention inside the hospital," said Natasha Blucher, a long-time advocate for the family and activist with the Darwin Asylum Seeker Support and Advocacy Network.
The activist said guards from the company Serco, which is contracted by the Australian Immigration Department, were standing guard outside the hospital room where 12-month-old Asha and her Nepalese mother were staying.
"The guards told me the hospital has been designated as a place of detention under Australian law," Blucher told CNN, speaking by telephone outside the Lady Cilento Childrens' Hospital in Brisbane....
http://www.cnn.com/2016/02/16/asia/australia-battle-immigrant-baby/index.html