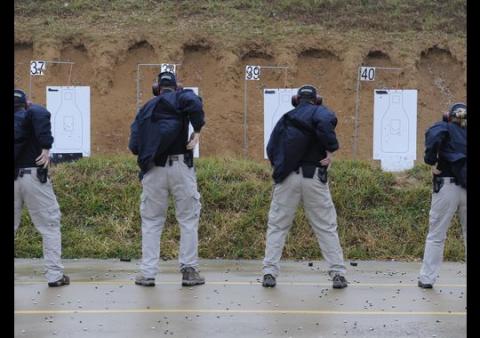 WASHINGTON — After contradictory stories emerged about an
F.B.I.
agent's killing last month of a Chechen man in Orlando, Fla., who was being questioned over ties to the
Boston Marathon
bombing suspects, the bureau reassured the public that it would clear up the murky episode.
"The F.B.I. takes very seriously any shooting incidents involving our agents, and as such we have an effective, time-tested process for addressing them internally," a bureau spokesman said.
But if such internal investigations are time-tested, their outcomes are also predictable: from 1993 to early 2011, F.B.I. agents fatally shot about 70 "subjects" and wounded about 80 others — and every one of those episodes was deemed justified, according to interviews and internal F.B.I. records obtained by The New York Times through a Freedom of Information Act lawsuit.